About Business Panama Group

The  Business Panama Group ("BusinessPanama") is a well-established group of companies, professionals and alliance partners promoting and facilitating business, investments, real estate, immigration and tourism in Panama by providing information, business, legal and investment services to individual and corporate investors.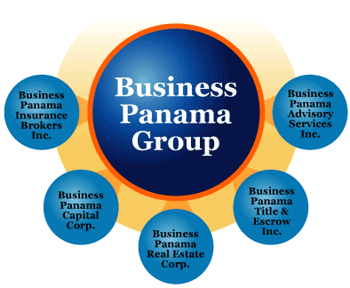 Today, the BusinessPanama Group, its professional team and this state-of the-art website are a dynamic force in the development of Panama with a solid foundation of business expertise and experience.
Our Mission
To provide the best information about business, investment, real estate, legal, immigration and tourism in Panama
To provide business, investment, legal, real estate and immigration services
The BusinessPanama Group truly provides a "One Stop Solution" turning your ideas and projects into business by helping you solve all your needs for success.
Our Executive Team
Please click here to view our Executive Team.
Our Offices
Now, you may contact our offices in Panama City.
Let the BusinessPanama Group be the bridge between your business goals and Panama's rich potential. We are here to ensure a successful launch for your project and to develop a long-term relationship that will nurture your project's sustained and profitable growth.
For more information, please click here to contact us.