Doing Business in Panama 2023
Thank you for your interest in our information!
We are glad to bring you our new guide Doing Business in Panama 2023, an interesting eBook focused on the overview of the economy and investment opportunities, all you need to know to do business in Panama.
We hope it can be useful for your business or investments.
Doing Business in Panama 2023 is the ultimate guide about doing business and investing in Panama, written by a cadre of BusinessPanama experts with different areas of expertise.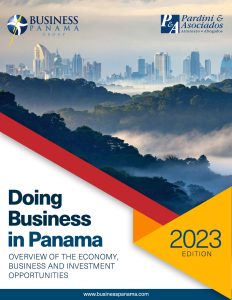 The Table of Contents is complete
ABOUT BUSINESS PANAMA
LEADERSHIP TO SUCCEED
PANAMA AT A GLANCE
PANAMA – A NATION OF HUBS AND CLUSTERS
PANAMA IN FOCUS
ECONOMIC & INVESTMENT SECTORS
SPECIAL ECONOMIC AREAS
IMMIGRATION & RESIDENCE
TAXATION
EMPLOYMENT
SOCIAL SECURITY
Don't Miss it! It´s FREE.