The Economist forecasts that Panama's economic growth will be 3.8%
Posted on 2023-06-16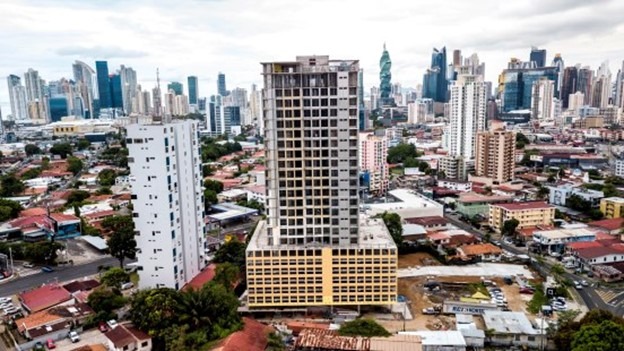 (Panama City-ANPanama) According to the country report carried out by The Economist Intelligence Unit (EIU), on the political and economic perspectives of Panama, it forecasts that economic growth for 2023 will be 3.8%. and that it is unlikely that the limit of the fiscal deficit of the Gross Domestic Product (GDP) will be met.
According to the report, the government will continue to pursue fiscal consolidation efforts following the pandemic-related recession and the targets set in the Fiscal Social Responsibility Law that limit the deficit to 3% of GDP.
According to the report, although the agreement with Minera Panamá will grant annual royalties of at least US$375 million in the medium term, this will not be enough to achieve the required fiscal deficit limit, so cuts will have to be made in public investment, which that would not be acceptable to the government in an electoral period.
He adds that another element that foresees that the deficit goal will not be met is the low tax rates that generate a rather weak income base. The report maintains that efforts to address low tax collection do not appear to be a priority, since President Laurentino Cortizo ruled out increasing tax rates. However, they reckon the government will likely rein in investment spending this year if growth and revenue disappoint, in an effort to meet fiscal targets.
On the other hand, the report indicates that GDP growth dynamics will normalize as the upturn in the pandemic-related recession in Panama fades this year, which will be supported by private consumption and investment. However, it indicates that global events are a strong threat to GDP growth this year.
"The weaker world economic conditions will limit growth in the short and medium term," says the report, which recognizes that investment will increase as public works projects accelerate; these include the expansion of the Panama City Metro and the construction of the fourth bridge over the Panama Canal.
In view of the global obstacles, we expect, the report indicates, that economic growth will weaken to 3.8% below potential in 2023, from 10.8% registered in 2022.
On the other hand, regarding unemployment, the report indicates that it fell back below 10% in April 2022, but will remain above the 2015-19 average of 6%, which partly reflects the scars related to the pandemic in the productive sector, which means that private consumption growth will be weaker than in the past.