Panama leads in human capital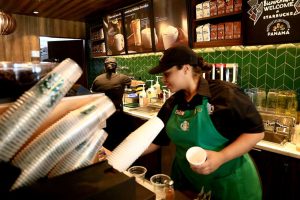 The multinational Starbucks announced the opening of two new stores in Panama. It is the branches will be located in Penta Plaza Mall, Obarrio and Atrium Mall, Costa del Este.
These branches are added to the other four already on the Street Mall, Tower of the Americas, and Altaplaza Multiplaza Mall.
The local Obarrio is scheduled to open in late September, while Costa del Este will do in late October.
Spokesmen for the company, which recently celebrated one year of presence in Panama, explained that to date have employed 60 people in the country.
 
Source: La Prensa