Tocumen remains the best airport in Central America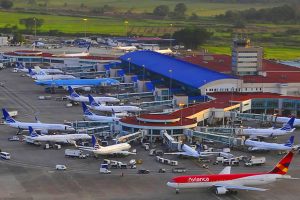 The major international airport of Panama, Tocumen, has been awarded as the best airport of Central America and the best team by the international consultancy Skytrax.
"Most of more than 13 million passengers who pass through the airport annually are satisfied with their experience for the third consecutive year. The airport meets the best 39 requirements", explains the British agency. Among major requirements are terminal connectivity, comfort, attention, check in experience, the waiting time and the availability of taxis and prices, as well as general conditions in the airport.
Joseph Fidanque III, the GM of Tocumen International, commented "it is a great honor to win the award again from such a prestigious agency as Skytrax. The result reflects our hard work and recognition of travelers.
Source: Panama America