Panama-Qatar air link mooted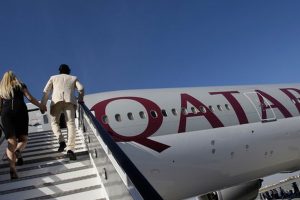 Tocumen  International Airport  could be adding a fresh destination to its  flight schedules  following talks between  President Juan Carlos Varela and Qatar Emir Tamim bin Hamad Al Thani.
They agreed on Sunday, September 18  to begin exploring the possibility of connecting the countries through a flight that would be routed through Barcelona, Spain.
The two leaders met in New York at the 71st General Assembly of the United Nations.
"Both expressed an interest in strengthening economic relations through the promotion of investment in the commercial sector, infrastructure and real estate," said a Panama government spokesperson.
On security matters, the Panamanian delegation proposed establishing a mechanism for the exchange of information, security, intelligence and immigration.
It is expected that, before the end of the year, a delegation from Qatar will come to Panama to continue the talk.
Source: NewsRoom Panama