Panama preparing to be energy hub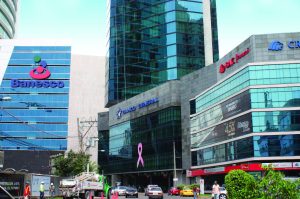 With the aim of strengthening regional energy integration and evaluating the progress of the operation and administration of the Regional Electricity Market (MER) the companies and regional organizations that make up the Electrical Interconnection System for Central America (SIEPAC) met in the Panama City from December 13 to 15.
The SIEPAC integrates six electrical systems, creating a single regional electricity market. Being part of this system is very important for Panama, which aspires to become an energy hub when projects for expansion and repowering of the transmission network are completed, such as the interconnection with Colombia and the fourth transmission line. The network also guarantees the redundancy required by the system, allowing the exchange of energy between Central and South America.
SIEPAC is the first electricity transmission system, consisting of a network of 1,796 kilometers, which connects the substations located between Guatemala and Panama, with a capacity of 300 megawatts between countries, seeking sufficient and quality energy at low prices, at a time that allows the exchange of clean energy when necessary.
The transmission infrastructure of the SIEPAC Project was carried out and is operated by the Company Owner of the Network, S.A. (EPR) whose current partners are the electricity companies in the region responsible for national transmission in Guatemala, El Salvador, Honduras, Nicaragua, Costa Rica and Panama, as well as the ENEL companies in Spain, ISA in Colombia and CFE in Mexico, in equal parts.
In addition to the meeting of the Board of Directors of the EPR, there were also meetings of the Board of Directors of the Central American Telecommunications Network, S.A. (REDCA) responsible for developing and exploiting the optical fiber regional network; the Board of Directors of the Regional Operator Entity (EOR) operator and market administrator; the Board of Commissioners of the Regional Electric Interconnection Commission (CRIE) regional regulator, and the Board of Directors of the Regional Electricity Market of Central America, represented by the highest authorities of the energy sector in the region.
Source: The Bulletin Panama