Panama is among the most recommended tourist destinations to visit in 2019

Posted on 2019-01-11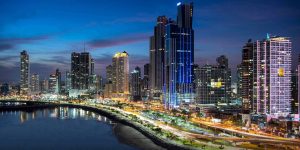 For this 2019, Panama is ranked fourth in the top of the 52 most recommended tourist destinations to visit.
According to the annual list of the New York Times , in its travel section, Puerto Rico heads it, and among the first destinations follow: Hampi (India), Santa Barbara (California, USA) and Panama.
Subsequently, Munich (Germany), Eilat (Israel), Setouchi Islands (Japan), Aalborg (Denmark), The Azores (Portugal) and Ice Caves in Ontario (Canada).
Gustavo Him, Minister of Tourism of Panama indicated that beginning the year Panama has received two recognitions as a tourist destination, the first was the Vogue Magazine that chose Panama as a travel destination in 2019 and now the New York Times that recommends visiting our country.
In the same way in its ranking "Best in Travel 2019: the 10th best countries", the Lonely Planet travel guide chose Panama as the fourth best country to visit.
The newspaper mentions the new ecotourism centers on the western coast of the country, specifically the Gulf of Chiriqui, among the options of "hidden treasures".
With the two new resorts that are expanding in the region and what they offer their visitors are: Palenque Island and soon The Dry Islands Reserve and the Panama Lodge.
According to Him, Panama is now on the radar of international tourism, a great achievement and a first step of what is expected throughout 2019 in tourism.
Source Telemetro