Panama adheres to certain recycling convention ships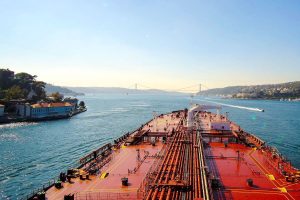 The International Maritime Organization's effort to implement new international regulations intended to the promote safe and environmentally sound ship recycling received a major boost this week with ratification by the world's largest largest flag state.
On Monday Panama became the fifth IMO Member State to accede to the IMO's Hong Kong International Convention for the Safe and Environmental Sound Recycling of Ships (Hong Kong Convention), which is aimed at ensuring that ships sent for scrap do not pose a risk to human health and safety or to the environment.
The Hong Kong Convention addresses issues related to ship recycling by creating a set of standards covering the handling of hazardous materials, the design and construction of ships, recycling facilities, and the preparation of ships sent for scrap. Adopted in 2009, the Convention won't enter into force until ratification by 15 States representing no less than 40% of the world fleet's tonnage.
With it's open system, Panama manages the world's largest ship registry, registering over 8,000 vessels representing a combined 218 million GT, or approximately 18% of the world merchant fleet.
Prior to Panama, the Hong Kong Convention had only been ratified by Norway, Congo, France and Belgium, making for a little over 2% of the world's tonnage, according to the IMO.
Last week Denmark also pledged to ratify the convention in Spring 2017.
Shipbreaking Yards
The Hong Kong Convention is also pushing scrap yards to upgrade facilities to comply with its standards. There are even a number of yards now in Alang, India, a shipbreaking hub notoriously known for its poor conditions and polluting practices, that have received Statements of Compliance with the Hong Kong Convention. The improving conditions have even prompted the world's largest shipping company, Maersk Line, to return to Alang where the company says it can save it can save $1 to $2 million in recycling costs per ship and help quality yards improve even further.
According to the NGO Shipbreaking Platform, a critic of Alang and unsafe ship breaking practices, 60% of 768 ships sold for scrap in 2015 were broken up along the shores of India, Pakistan and Bangladesh, where the controversial practice of beaching is still used.
By the end of 2016, the European Union is expected to decide whether or not to include Southeast Asian yards on a list of approved facilities that comply with sustainable recycling practices for EU-flagged ships. The EU law currently is expected to favor facilities in places like Turkey and China.
The NGO Shipbreaking Platform has been critical of ship owners, including Danish-based Maersk Line, for using 'flags of convenience', i.e. Panama, in order to bypass EU law.
"As the HKC progresses towards enforcement, the European Union's Ship Recycling Regulation is also entering a critical stage, as a decision is awaited for the yards in Alang holding Statements of Compliance with the HKC whether they should be included on the list of EU approved recycling yards," commented Dr Anil Sharma, President and CEO of GMS, the world's largest buyer of ships for recycling and proponent of safe ship recycling in Alang.
"These yards have proven that they meet the high safety and environmental standards laid out in the HKC through significant investment, training and development within the region. Excluding these yards would create an insurmountable divide within the industry based solely on their geographic location, and threaten to halt the positive progress made by the HKC in South Asia," Dr. Sharma added.