Nearshoring would generate US$802 million in profits for Panama, says the IDB
Posted on 2022-06-13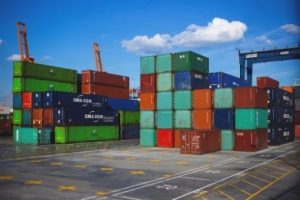 According to calculations by the Inter-American Development Bank (IDB), the potential gain for Panama with the development of nearshoring would be US$802 million, while for Latin America and the Caribbean the nearshoring opportunities in the short and In the medium term, they could represent an increase of up to US$78 billion in new exports of goods and services, with opportunities for the region in the automotive, textile, pharmaceutical and renewable energy industries, among others.
Mexico and Brazil would have the greatest opportunities, although all the countries would benefit, for their part, the potential opportunities for increasing Panama's exports would be US$81.3 million in profits with the United States, US$549.2 million in profits with Latin America and the Caribbean and of US$171.5 in medium-term opportunities for a total of US$802 million, according to advance data from a study to be published soon.
The US$78 billion figure is made up of US$64 billion in trade in goods and US$14 billion in trade in services.
The information was delivered to high-ranking representatives of governments and companies from the hemisphere who met for the Summit of the Americas to analyze options to take advantage of the opportunities that are opening up due to the reconfiguration of global supply chains, trends in the area of ??sustainability of the trade and climate change and the growing digitization of the economy.
"The growing environmental concerns, added to the health crisis and the recent Russian war in Ukraine, have created a context where the region can contribute to the global economy and the fight against inflation through greater participation in global supply chains, in a sustainable and equitable manner," said IDB President Mauricio Claver Carone.
Source: ANPanama