Foreign direct investment in Panama grows 6,5 % in 2016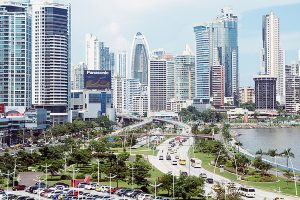 The Foreign Direct Investment (IED) in Panama grew 6,5 % in the first semester of 2016, in comparison with the same period of 2015, up to reaching 3.018 million dollars, informed today the Economy and Finance  department (MEF).

The second quarter of 2016 improved the pace in regard to the first one, on having expanded 25 more %, announced the Secretary of the Treasury and Finance, Dulcidio De La Guardia, in a presentation on the impact of the Panama Papers and the Waked case, scandals arisen in April and May.

The total of assets in the national banking expanded in more than 2 billions in the first six months of this year, and during April and May falls were not registered, assured De La Guardia in the Forum XVII Investors' of the Stock exchange of Panama (BVP).

De La Guardia also reported that 16 new Headquarters of Multinational Companies (SEM) have registered to establish in the country in what it goes of year, eight more of those who were registered in equal space of 2015, of agreement by a MEF statement. 
Source: Panama Today