New bridge slated for Gamboa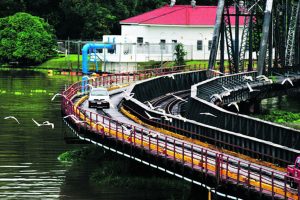 The Panama Canal Authority (ACP)  has issued the order to proceed for the construction of a new bridge over the Chagres River in Gamboa.
The project includes the design and construction of a concrete bridge that will have a length of 278 meters. It will have two lanes and a sidewalk. The current bridge is only one lane, and users often face lengthy delays while waiting to cross.
The contract was awarded to the Consortium Cocige-Copisa, S.A. for $8.8 million.
The project is expected to be finished by July 24, 2018.
Source: La Prensa