Fitch Ratings confirms rating of 'A' to the Panama Canal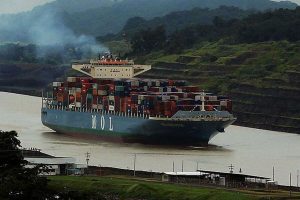 The "A" rating reflects solid earnings and low leverage Panama Canal was confirmed this Wednesday, September 7, by the rating agency Fitch Ratings.
According to Fitch Ratings, the Canal provides a unique connectivity and time savings for the world maritime trade.
It also found that the rating outlook is stable, due to its strong entity to economic downturns and strong competitive position, based on the income of the recent opening of the new locks.
"More than 160 ships have transited through the new locks, including container ships, liquefied petroleum gas, carrier vehicles, tankers, and the new market segment of liquefied natural gas. The demand shown by the industry reinforces the need for enlargement, its potential, and the benefits to world trade, "said a statement from the Panama Canal Authority (ACP).
This rating comes just over two months after the opening of the expanded Canal, and after a month that Standard & Poors (S & P) Global Ratings confirmed the long-term rating of 'A-' corporate credit and debt for ACP.
Source: LaPrensa