Construction of third bridge over the Canal exceeds 52% progress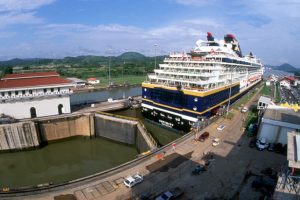 Among the major developments of the work to date is the construction of two main towers spaced 530 meters support segments comprise the road surface of the bridge.
A 52% advance recorded in Colon construction of the new bridge over the Panama Canal, including aspects such as the main towers, piles and viaducts to the structure that will enhance the development of the Costa Abajo of the province of Colon.
According to a statement from the Panama Canal Authority (ACP), the new bridge will connect the communities of the Costa Abajo with the city of Colon, which will improve communication with the rest of the country and open up opportunities for business growth and development tourism for the region.
Source: Panama America