230 cruise ships to transit Canal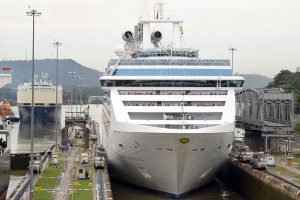 Panama's Tourism figures will get a boost in the coming months with at least 230 cruise ships transiting the Canal.
The 2016-2017  cruise season will start in October and last until April. Many of the passengers disembark for local tours.
The Panama Canal Authority (ACP) reported that the first cruise ship, the Coral Princess, will go through as it travels from the West Coast of the United States to the East Coast.
For the first time boats from the cruise lines Regent Seven Seas, Holland America Line and Noble Calidonia will make seasonal transits.
To date, 11 cruise ships have booked transits of the expanded Panama Canal locks.

Source: NewsRoom Panama